Need to catch-up? Check out my last article: 'Super Ben' Keeps The Dream Alive
"Wales had beaten Austria in their last match and knew that they couldn't slip up in Moldova. It was another important game Wales were wearing their new yellow, away kit, because the Moldovan players were in red.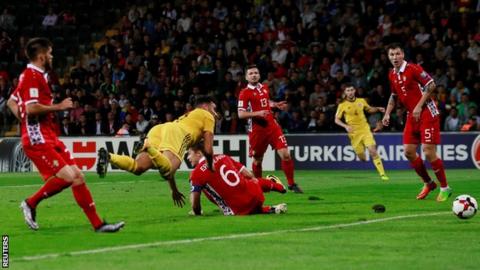 It was a very scary first half! Moldova defended well while Wales attacked poorly and it didn't look like the players were determined to win the game. Wales did get a few opportunities to score but the ball didn't end up in the net. The first half ended goalless, at Nil-Nil.
It was similar to the Austria game because Wales came out as a better team in the second half. But again, the second half was very frustrating, to begin with, Gareth Bale wasn't at his best and there were no players shining for Wales. That was until Woodburn came on and made another instant impact. Woodburn made a brilliant run and crossed the ball in towards Hal Robson-Kanu's head, who made sure it reached the goal. Aaron Ramsey also scored in injury time off of a deflection to secure the result in Wales' favor. The final score was 0-2 to Wales.
Wales moved up to second on the table as they overtook the Republic of Ireland. But, Wales still remain four points behind the league leaders, Serbia, which makes the play-offs Wales' most realistic chance of reaching the World Cup. There are two games left that will both take place towards the beginning of October.
Will Wales reach the World Cup for the first time in 60 years?